Sometimes it can be daunting wondering where to begin with your building journey. There are many things to consider, which your luxury home builder will assist you with when designing. The most obvious is what type of design and floorplan do you require?
You might be thinking: how do I create a spacious, modern home while including well-sized bedrooms? How big should I make the bathrooms and ensuites? How do I create a seamless flow throughout the floorplan? How do I make sure bedrooms are suitable for my children as they grow?
While we are a custom home builder, with no two plans the same, we have some examples of plans from previous projects that may provide you with some inspiration to get your design creativity started. These can be referred to as a starting point when answering the below questions: 
What can you build within your budget?
What will suit your property? What are the site restrictions including fall and orientation of the property?
What are some design features to consider with your lifestyle? What do you need and want e.g., a workshop or gym?
At Ramsay Builders, we have over 400 homes under our belt. Over our 20+ years of business, we've learned what makes a great, functional floorplan. To inspire your next home build, take a look through 7 of our favourite floorplans from completed projects. 
The Athelstan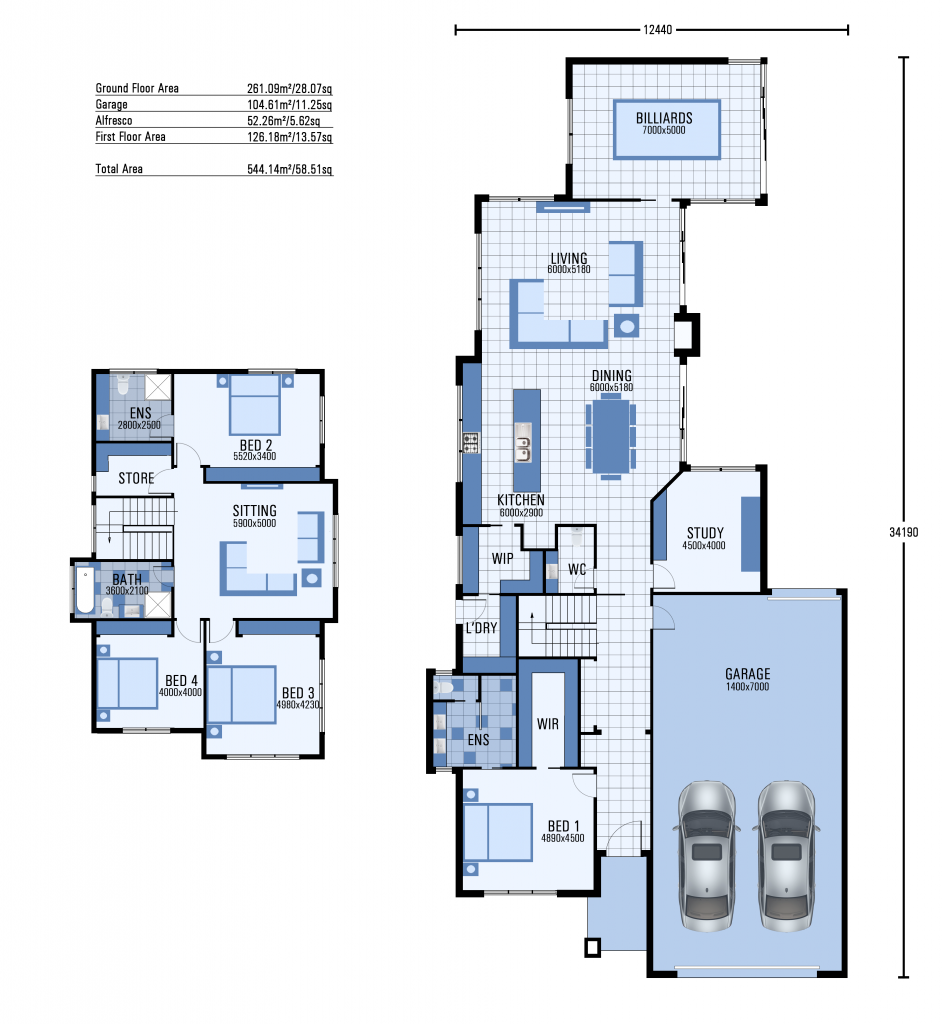 An entertainer's dream, this spacious home is made for lavish dinner parties, casual drinks with friends and movie nights on the couch. The plan boasts 4 generously sized bedrooms, 3 bathrooms, a large living, kitchen and dining space, study, billiards room, sitting room, laundry, and a 4 car garage. The floorplan has been expertly crafted for privacy, with the study and master bedroom placed downstairs to allow for ground floor living once the kids move out. 
Sunhill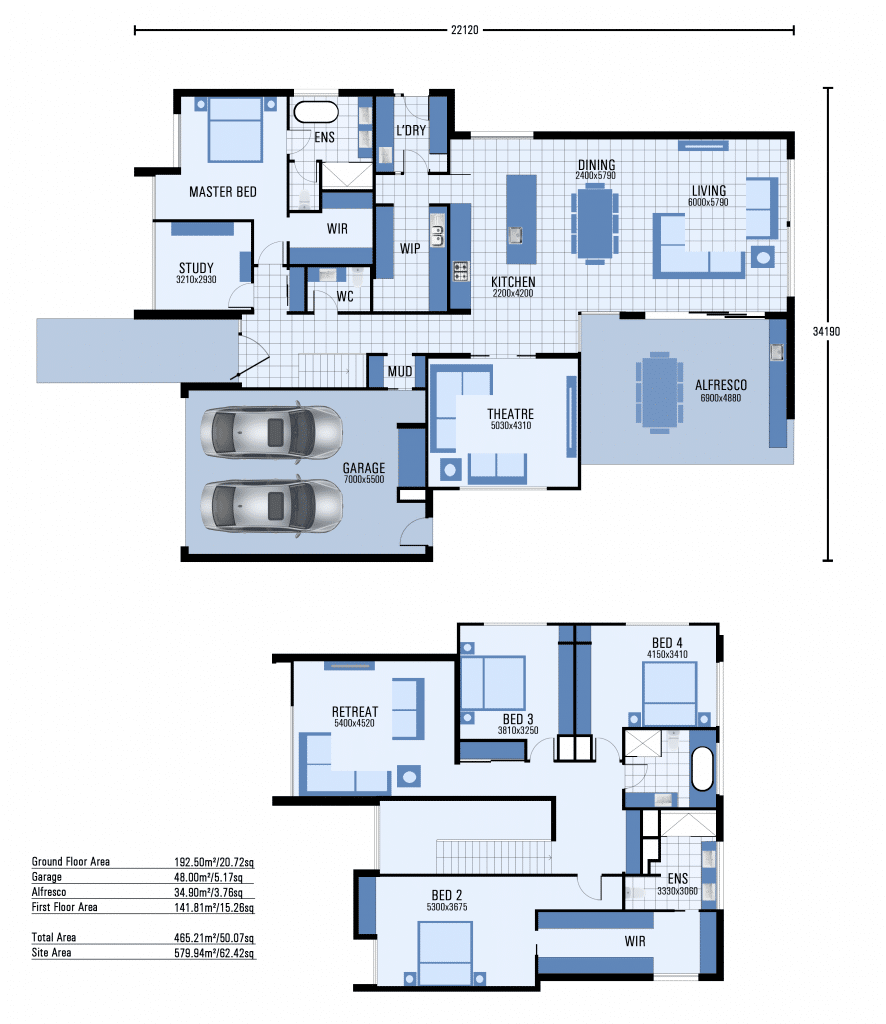 One of the joys of living in Melbourne is spending plenty of lazy summer days outside, so why not craft a home that optimises your access to the glorious outdoors. This home features a spacious alfresco area, as well 4 bedrooms including 2 with master bedrooms, 3 bathrooms, a study, combined kitchen, dining and living space, mudroom and additional retreat room. Arguably the most special feature in this contemporary home is the hidden butler's pantry featuring a floor to ceiling floor wine rack.
Ashburton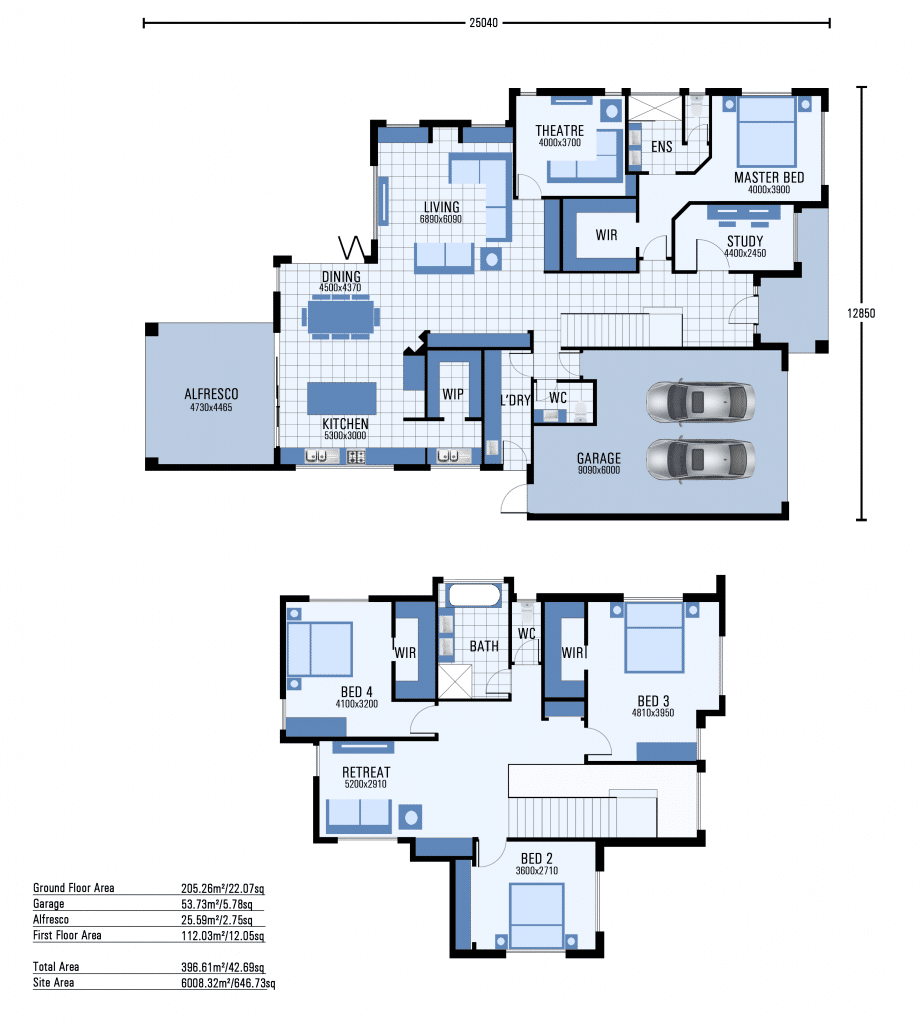 A two-storey oasis ideal for a growing family, featuring 4 bedrooms, 3 living spaces, 2 bathrooms, an open-plan kitchen and dining area, alfresco space and 2 car garage. This home also features a large study and theatre – the perfect place for you to work from home or for children to complete their homework and then relax to watch some movies.
Elsternwick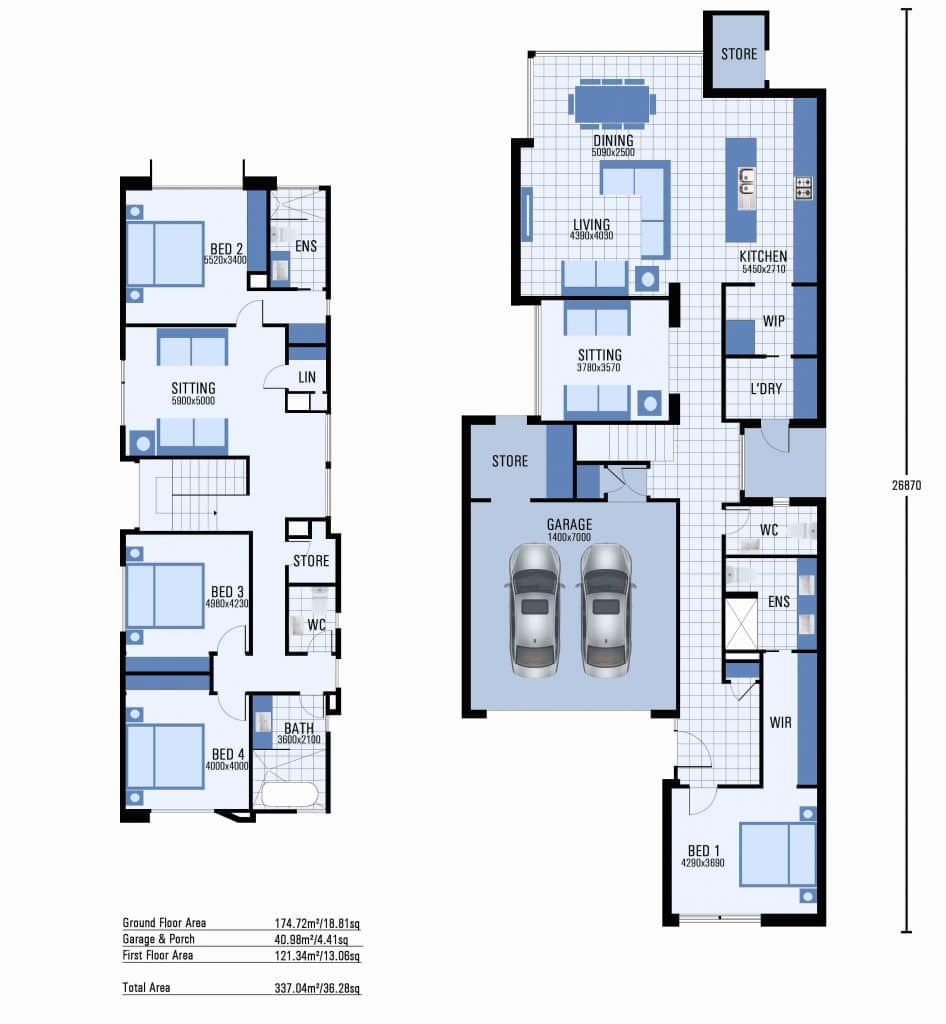 Effortless flow is the driving force behind this floorplan, which is perfect for a narrow block. The plan features 4 bedrooms, 3 bathrooms, 2 sitting areas, a combined living, kitchen and dining area, laundry and a 2 car garage. This home also includes several designated spaces for storage located at the rear of the garage for the handyman in all of us.
Montana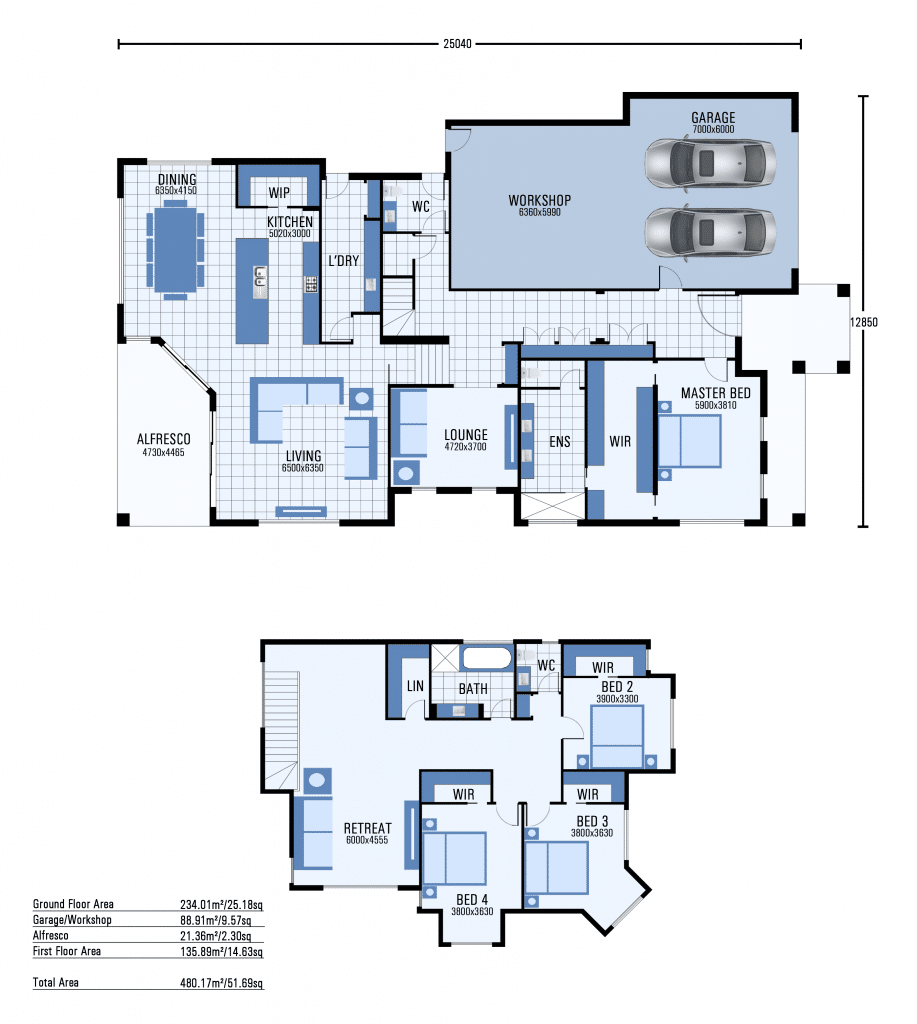 Working with the constraints of a sloping block, this home was designed with a split level on the ground floor. This allows for the kitchen and main living area to flow seamlessly to the alfresco and outdoor area. This grand, spacious home includes 4 bedrooms, 2 bathrooms, an open-plan kitchen, dining and living space, lounge room, retreat room, laundry, outdoor living area and a large 4 car garage or a workshop area. 
Queens Parade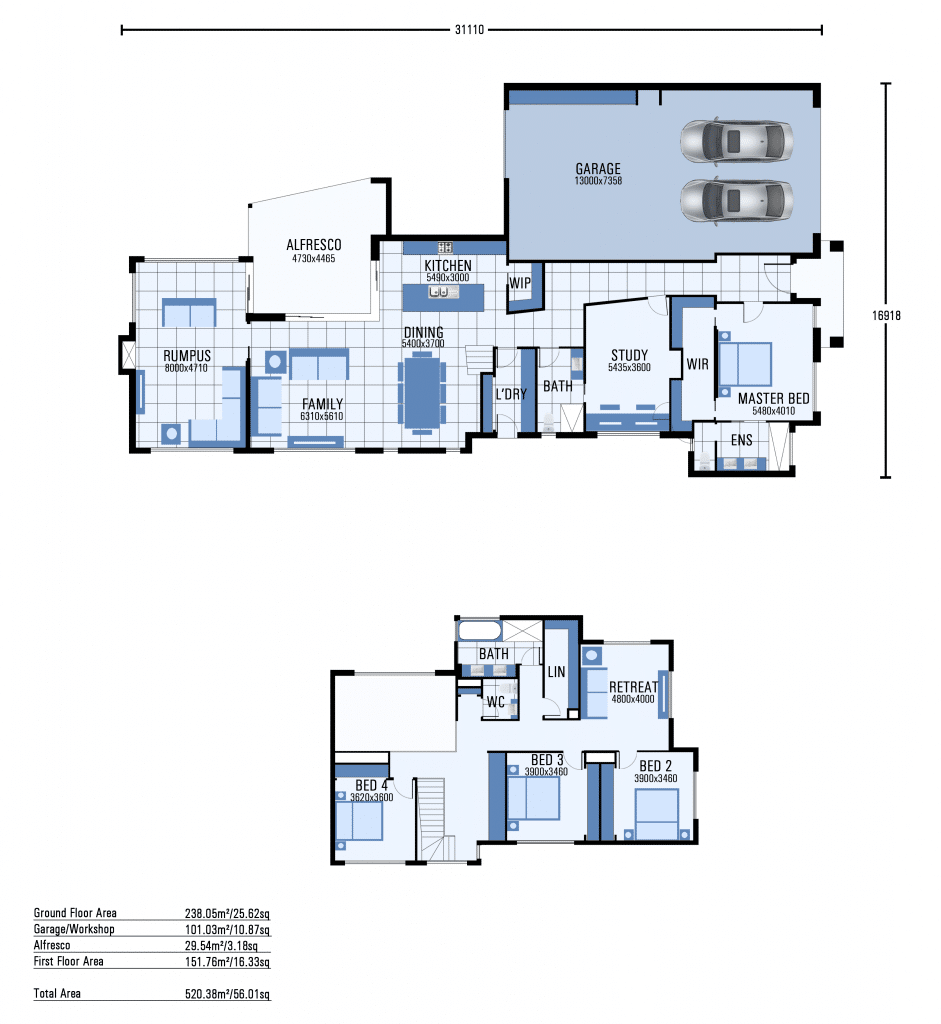 Another floorplan with a large garage that can be used as a storage space or creative workshop. This plan also includes a large study room which incorporates a queen size bed that folds out from the wall and is combined with the powder room. Other features include 4 bedrooms, 3 bathrooms, 4 living areas of kitchen, living, dining and alfresco. The alfresco is accessed via large sliding stacking doors with the flooring being flush and with heaters and a ceiling fan, this allows for an all season outdoor area or large entertaining area.
Somerville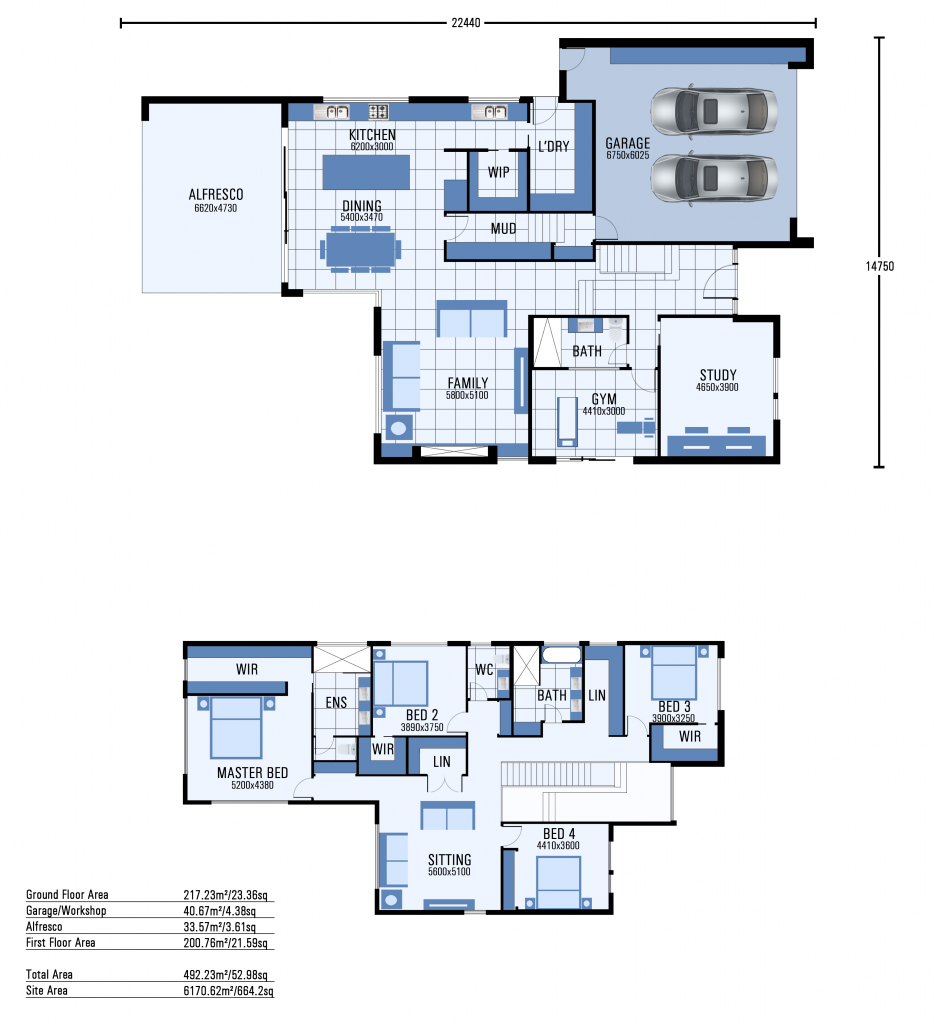 A house plan that has everything you need, even a gym! This home also features a mudroom – a transitional area from the outdoors, which will ensure the kids' muddy shoes don't trail through the house. This plan includes 4 bedrooms, 3 bathrooms, 3 living areas, a spacious kitchen and dining area, laundry, 2 car garage with a carefully considered feature of trailer and storage area under the laundry and large outdoor space.
If you interested in finding out how we can customise and design your dream home, get in touch with the team at Ramsay Builders.