INTERACTIVE DESIGN STUDIO
VISUALISE YOUR NEW HOME WITH OUR INNOVATIVE TECHNOLOGY
It can be difficult to visualise a brand new home. Understandably, our clients want peace of mind, and the knowledge that they're happy with their design choices, as well as having an understanding of the practical aspects of their home. They want to be sure that their home will function seamlessly as a liveable space on a day-to-day basis.
Therefore, we do everything we can to try to mitigate any nasty surprises and help our clients understand just how their finished dream home will look and feel.
Ramsay Builders' Interactive Design Studio allows our clients to start creating the dream home they have always wanted. We developed the studio to allow our clients to articulate their unique vision and select all the elements that will make their house a home.
HOW DOES THE INTERACTIVE DESIGN STUDIO WORK?
Our studio offers the opportunity to project a life-sized version of your house plans onto a huge factory floor at a 1:1 scale, so you can truly understand what your finished home will look like. Using this technology, you can physically "walk through" your home and understand how space works within the design, in real time.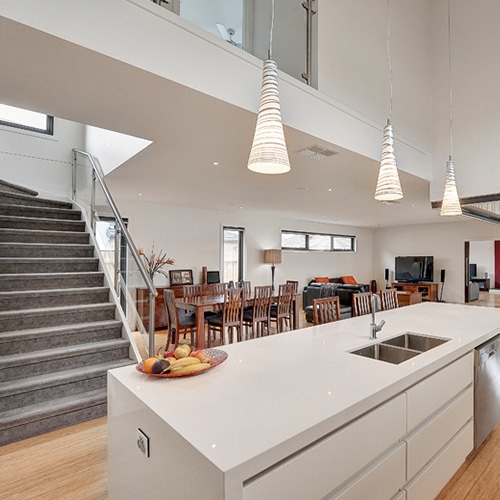 DESIGN & CONSTRUCT
DESIGN & CONSTRUCT
Our design and construct service is our specialty. No matter what stage of the process you're at, we can help bring your ideas to life with our exceptionally talented team of designers, draftsmen and builders.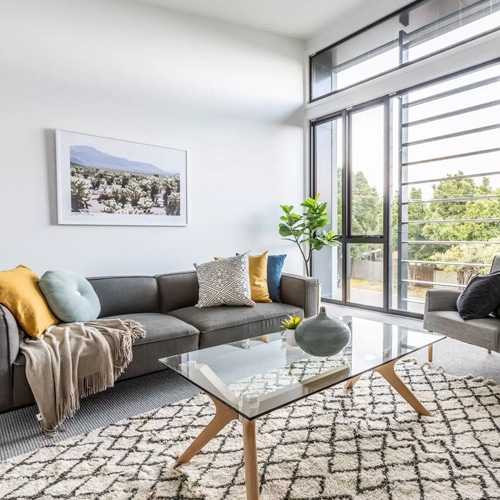 CUSTOM HOMES
CUSTOM HOMES
Our clients are looking for magnificent, unique homes that cater to their exact specifications, not homes that use standard design templates. We create perfect homes with professional service; custom homes that suit each client's lifestyle and are designed according to their specific aesthetic requirements.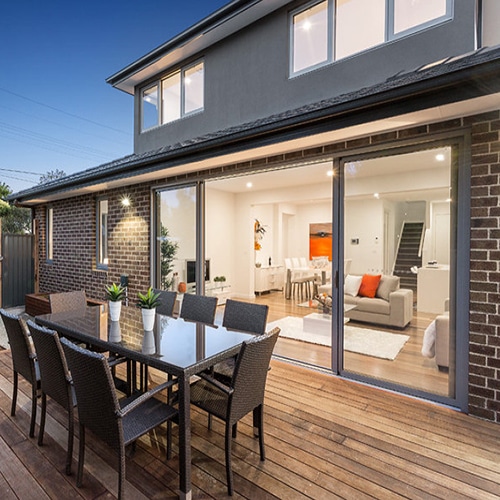 TOWNHOUSES
TOWNHOUSES
Townhouses often require working within a smaller space or a narrower block. This often involves the carefully considered use of space to maximise living areas, yet still create a beautiful, luxurious home. We are incredibly versatile builders and have a myriad of experience working on all kinds of luxury homes.
Ready to start creating your dream home?
Whatever stage you are at in your journey to create a brand new home, whether that's turning sketches into plans or starting from scratch with a demolish and rebuild, we'll find a solution for you.