About Us
A Boutique Building Company In Melbourne's Inner East With Over 20 Years' Experience Over 400 Homes Successfully Completed
"I love creating beautiful homes. Creating a beautiful place for our clients to live and call home is why I do what I do," Brett Ramsay.
Like any construction project, Ramsay Builders was built with careful consideration, from the ground up. Established by Brett Ramsay in 1999, over the last 20 years Ramsay Builders has grown to specialise exclusively in luxury custom builds of new homes and townhouses.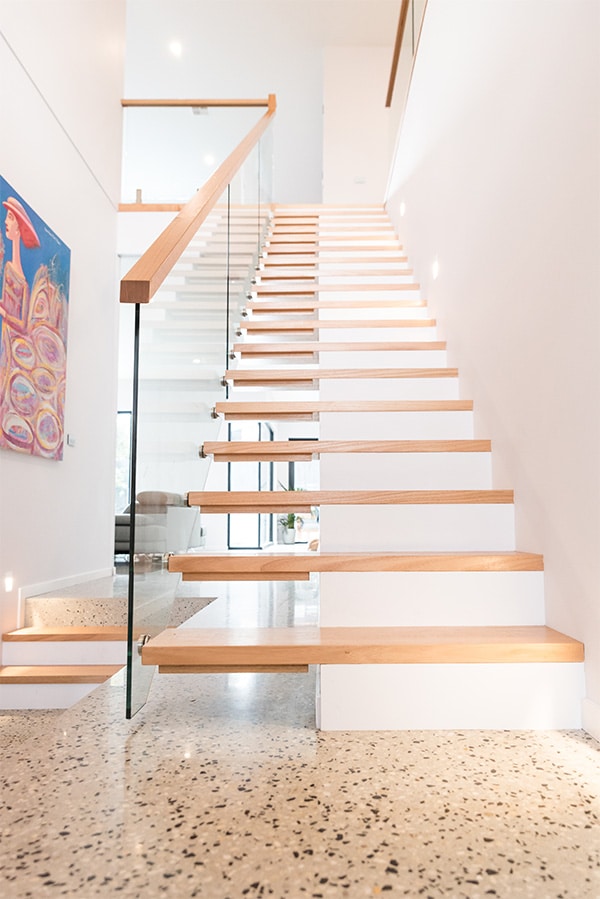 Today, we are the leading experts in luxury home construction in Melbourne. We have over 400 projects under our belt, located throughout Melbourne's inner eastern and south eastern suburbs. We're proud of pioneering sophisticated and uniquely designed homes that pave the way for further innovation within our industry.
Ramsay Builders has honed its skillset to perfection over the years. Now, as ever, we focus on creating exceptional homes that are also highly functional. We bring our client's visions to life by utilising our in-depth expertise, expert team and superior-quality materials.
We work alongside a range of clients – from expanding families, to retirees downsizing, to clients who are simply seeking an elevated level of luxury and comfort at home. Whatever your vision is, we pay special attention to the most minute finishing touches and modern luxuries in your home which, tied together, serve to make your house feel like a home.
"I imagine my clients living happily in their new homes, showing it off to their friends and being truly proud of the results," Brett Ramsay. 
WHY CHOOSE RAMSAY BUILDERS?
Ramsay Builders have an unrivalled passion for luxury residences. Our expertise, commitment to service and proven processes equip us to construct outstanding new homes that exceed our client's wildest expectations.
First-class service
Our small, dedicated team will provide you with a high level of personalised service and are committed to delivering on any promises made to you. Your project will be led by our owners, and you'll retain the same team from pre-site construction through to completion. Each member of our team is strictly selected before they join Ramsay Builders, so we can ensure we have the strongest, most qualified team to service your needs.
Access and availability
Decades of experience leave us well-equipped to understand any concerns our clients may have throughout their project and we do everything in our power to ensure our process is streamlined and enjoyable. You will have direct access to Director Brett Ramsay throughout your project, so any concerns you might have will be managed promptly and professionally. There is also flexibility to allow unlimited communication with us, in the form of site meetings or other communications. Our customised computer software is uniquely designed so that clients can access the details of their project at any time, including progress and images.
Dedication
We only commit to a limited number of projects at any one time, so we can ensure we're fully devoted to you and your dream home. Limiting the number of projects we take on ensures that our team can dedicate the appropriate time and resources required to build your home. Rather than taking on every project, we prefer to channel our focus into creating the best quality homes, each and every time.
Transparency
By providing a detailed project specification list tailored exclusively to your requirements, you'll have an intimate knowledge and understanding of your project throughout the process. This includes an itemised listing of inclusions, as well as working plans of your new home with internal elevations, electrical plans and flooring finishes, so you can fully visualise how your new home will look.
Knowledge and expertise
We undertake the technical process of constructing your home with the utmost care. All our construction processes are backed by a team of professionals, who are available to provide you with assistance and advice. Only proven construction methods and the highest-quality materials are used in our process, and each stage has quality assurance checkpoints we need to abide by before progressing.
Flexibility
Being a small, dynamic team, we're highly flexible. If we encounter a problem during your project, we will seek to find a solution before the stage is complete, eliminating the chance of costly delays during your project.
Extended warranties and guarantees for your peace of mind
We offer a comprehensive building service, a 12-month maintenance period and a 10-year structural warranty, taking care of all the necessary building and planning details.
Proven results and experience you can trust
With over 400+ successfully completed projects under our belt, you're in trusted hands when you work with Ramsay Builders. As a member of both Master Builder and the HIA, we are always up to date with the latest industry information, regulations and trends. We conduct regular research to stay informed of new products, processes, technologies and innovations in the industry. We undertake continuous training to refine our knowledge base and ensure we are maintaining the latest, most efficient construction techniques and practices.
Ready to start creating your dream home?
Whatever stage you are at in your journey to create a brand new home, whether that's turning sketches into plans or starting from scratch with a demolish and rebuild, we'll find a solution for you.