DESIGN AND CONSTRUCT
WHETHER YOU WANT TO DESIGN AND BUILD YOUR DREAM HOME, DEVELOP A UNIT OR TOWNHOUSE SITE, OR KNOCK-DOWN AND REBUILD YOUR EXISTING HOME, RAMSAY BUILDERS WILL ENSURE YOUR VISION IS MET
Explore our latest design and construct project in virtual reality below!
Working with Architects
Our ultimate goal is to bring your ideas to life, just the way you imagine them. The first part of the journey is to create a home that achieves your lifestyle and budget. We have a trusted network of draftsmen and architects who take your concept and turn them into working drawings. Ramsay Builders will manage everything from concept right through to final approval.
Work with Our Expert Team
Our professional in-house interior designers can assist with selecting fittings and fixtures to suit your taste and budget. We have specialist colour consultants as well as a plumbing fixture specialist, appliance consultant and electrical consultant. These dedicated professionals will help you make those important decisions that will transform your house into the home you have always envisioned.
Sloping or Challenging Sites
Is your block sloping or oddly shaped? We can help design a home that perfectly suits your plot of land, whether it's an irregular shape, a sloping site or a narrow space. Our experienced team of architects and consultants will allow you to make the most of your unique site to maximise elements like natural light, space and your desired aesthetic characteristics.
Demolish & Rebuild
Do you love where your home is situated but feel it's time to upgrade your home? We can help you visualise and create a brand-new custom home or townhouse development on your existing block, assisting with the demolish and rebuild process from beginning to end. With our comprehensive building services, we can arrange all the details for you, from site surveys and planning approvals to designing and building your dream home.
After creating three investment properties with three different builders, we found the one to build our family home. The weekly updates kept us informed and confident the house was being professionally managed.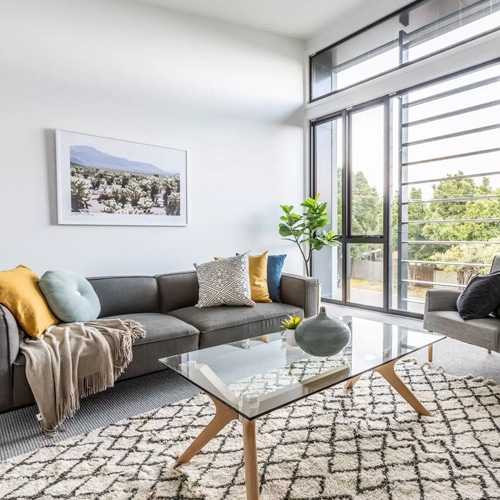 CUSTOM HOMES
CUSTOM HOMES
Our clients are looking for magnificent, unique homes that cater to their exact specifications, not homes that use standard design templates. We create perfect homes with professional service; custom homes that suit each client's lifestyle and are designed according to their specific aesthetic requirements.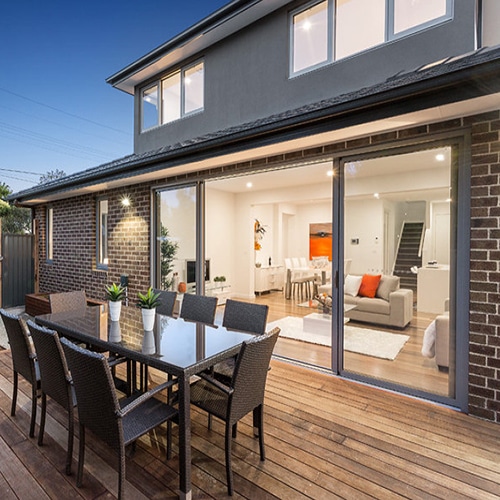 TOWNHOUSES
TOWNHOUSES
Townhouses often require working within a smaller space or a narrower block. This often involves the carefully considered use of space to maximise living areas, yet still create a beautiful, luxurious home. We are incredibly versatile builders and have a myriad of experience working on all kinds of luxury homes.
Ready to start creating your dream home?