Welcome to Sunhill, an architectural innovation of contemporary and quality craftmanship with cutting-edge style.
Located in the leafy suburb of Glen Iris, this luxury home features fluid modern interiors, filled with natural light; open plan living, kitchen and dining areas; spacious outdoor living; and designer bedrooms and bathrooms.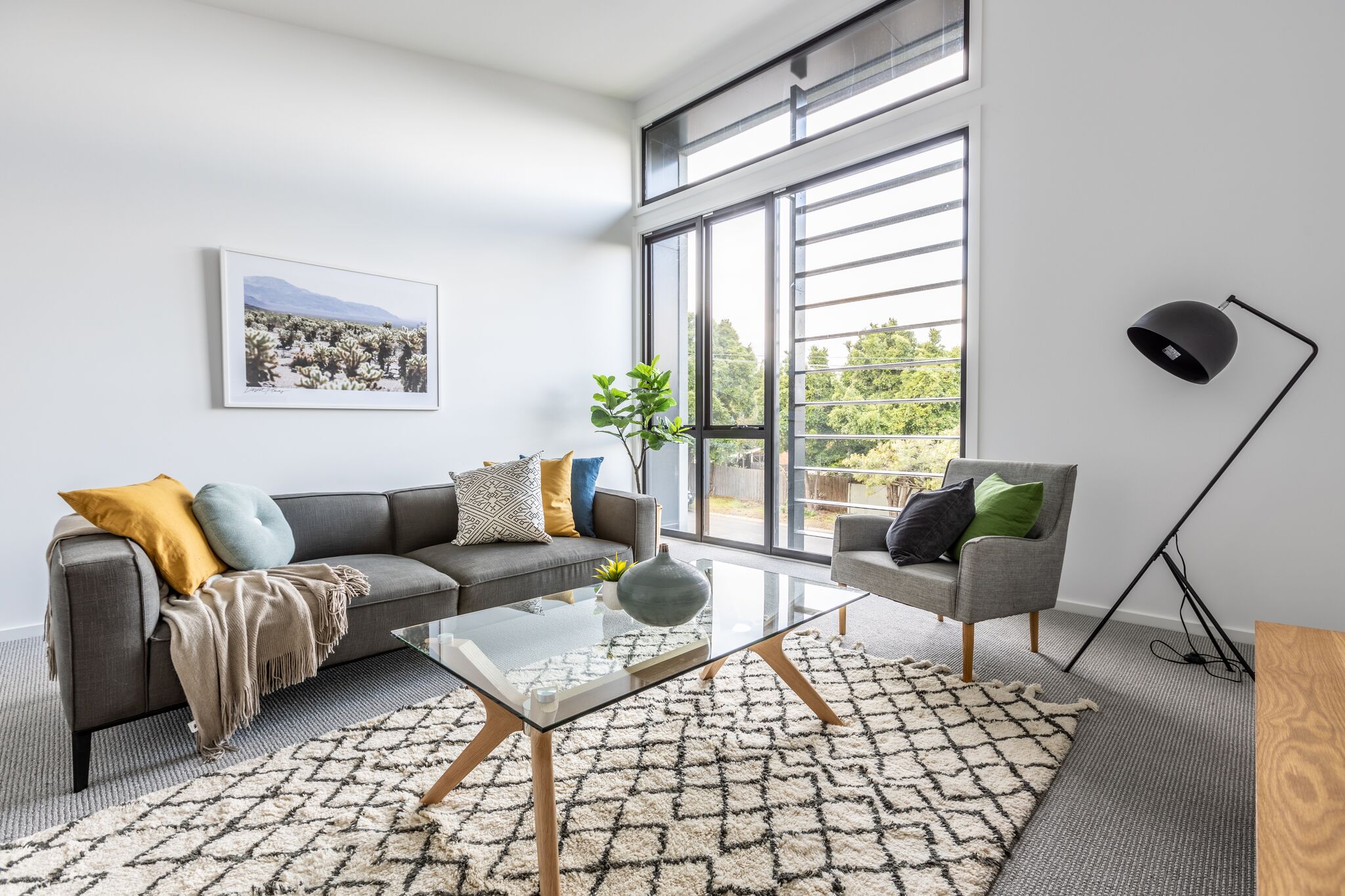 Keep reading to learn more about this stunning Ramsay Builders project, as we take you through each space in detail…
For the size of this block, this home packs a lot of clever design features to create a great sense of space without compromising on quality. Every design aspect has been carefully considered and the result is a family home that the client is proud of. A partnership between architect, client and builder enabled open communication to achieve the desired outcome of a stunning, functional home that fits perfectly into its surrounds.
From the moment you walk up the path, you get a feeling of something special. Upon entering, you are greeted with a sweeping void which immediately brings a sense of spaciousness and grand palatial feel to the home.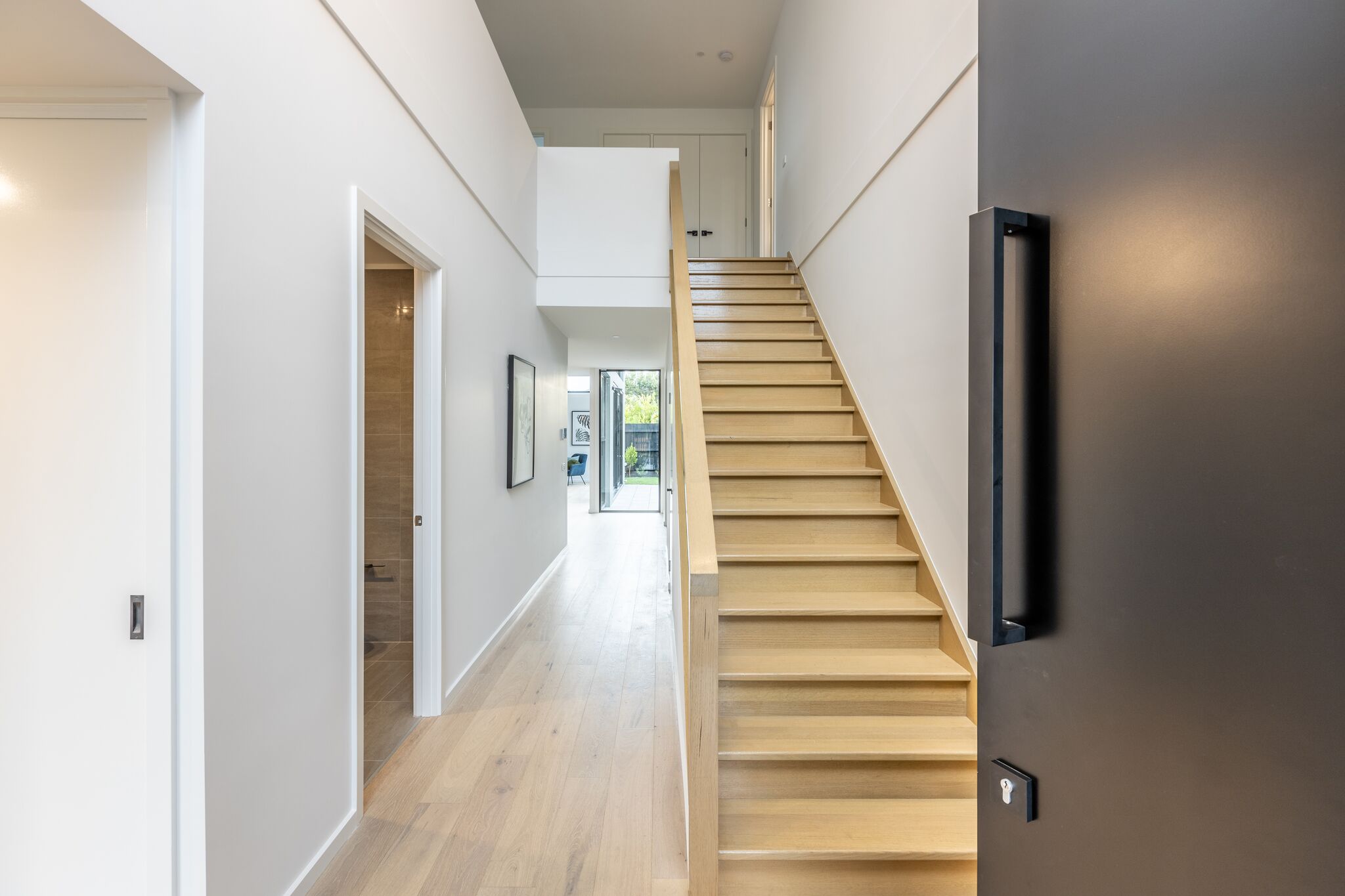 The home comprises of European Oak flooring throughout the ground level, with the exception of the guest retreat bedroom and stylishly appointed home office. The floor to ceiling windows offer a feeling of space and while still remaining cosy. A mud room connects the garage to an internal entrance, great for storing shoes, bags or coats.
The main feature of this level is the grand kitchen which seamlessly flows to the living and outdoor areas. Highlight windows provide natural light while bringing the outside in with the leafy trees being framed.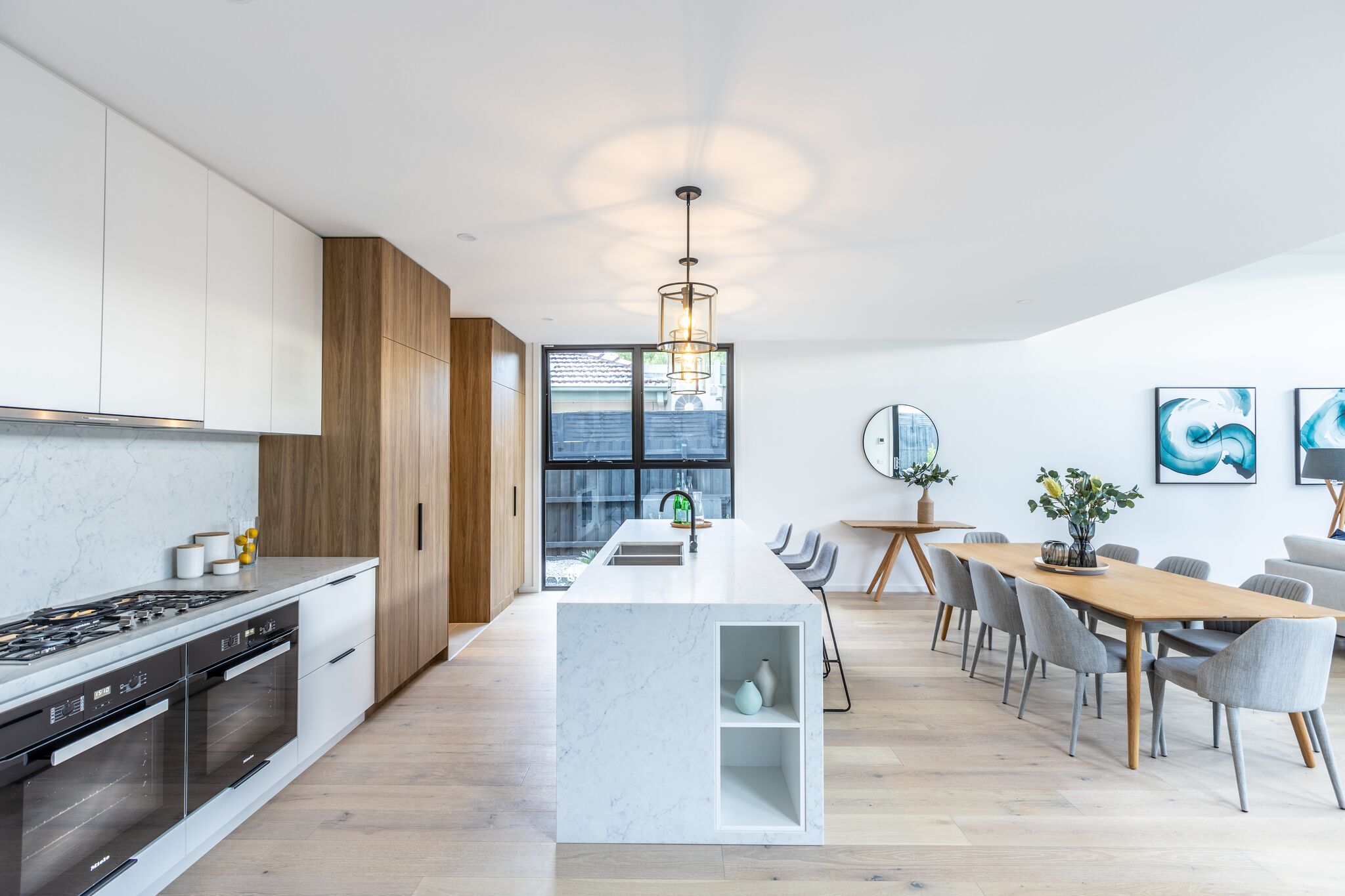 The gourmet kitchen has been fitted with Miele appliances, but the main feature is a concealed butler's pantry complete with a beautifully crafted wine rack. Accessed by an integrated door, you are met with another clever design feature and use of space for the pantry and fully fitted laundry.
The second level embraces the treetops, which can be seen from the large windows. The palatial master bedroom incorporates a walk-in robe, integrated dressing table and ensuite – your own tranquil wing to relax in.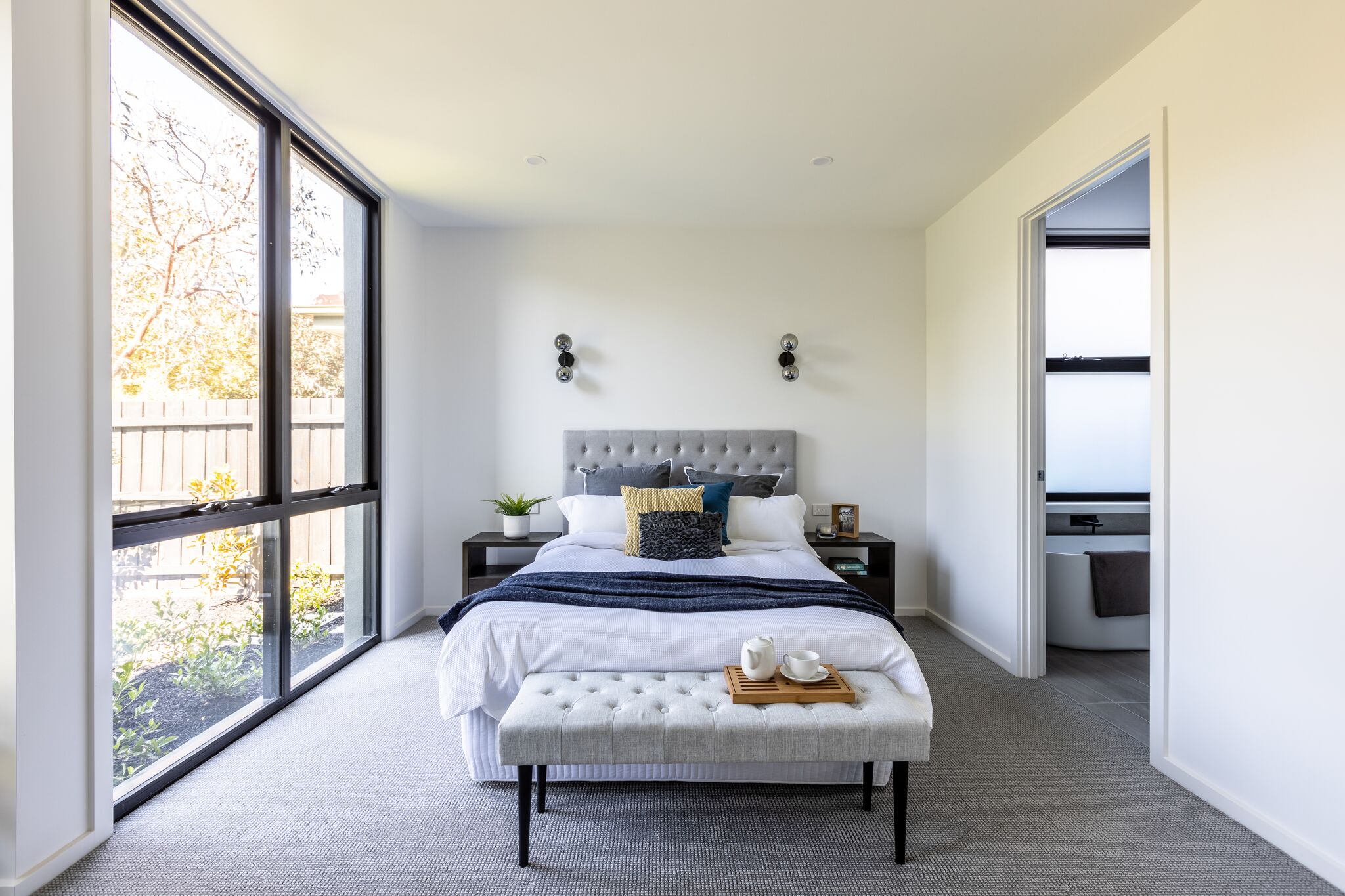 Another two bedrooms, central bathroom and second sitting area complete the space, designed with zoned living in mind. Again, the full height windows allow for more natural light to filter through and open up the space.
Back downstairs, our team built a stylish outdoor area that would seamlessly flow from the central living space through convenient stacker doors. This sunny alfresco space features blue stone paving and is surrounded by low-maintenance lawns and garden.
We worked closely with our Sunhill clients to ensure this home was crafted to their exact specification. After making design selections in our interactive design studio, we brought their concept to life in virtual reality so they could see what the final result would look like.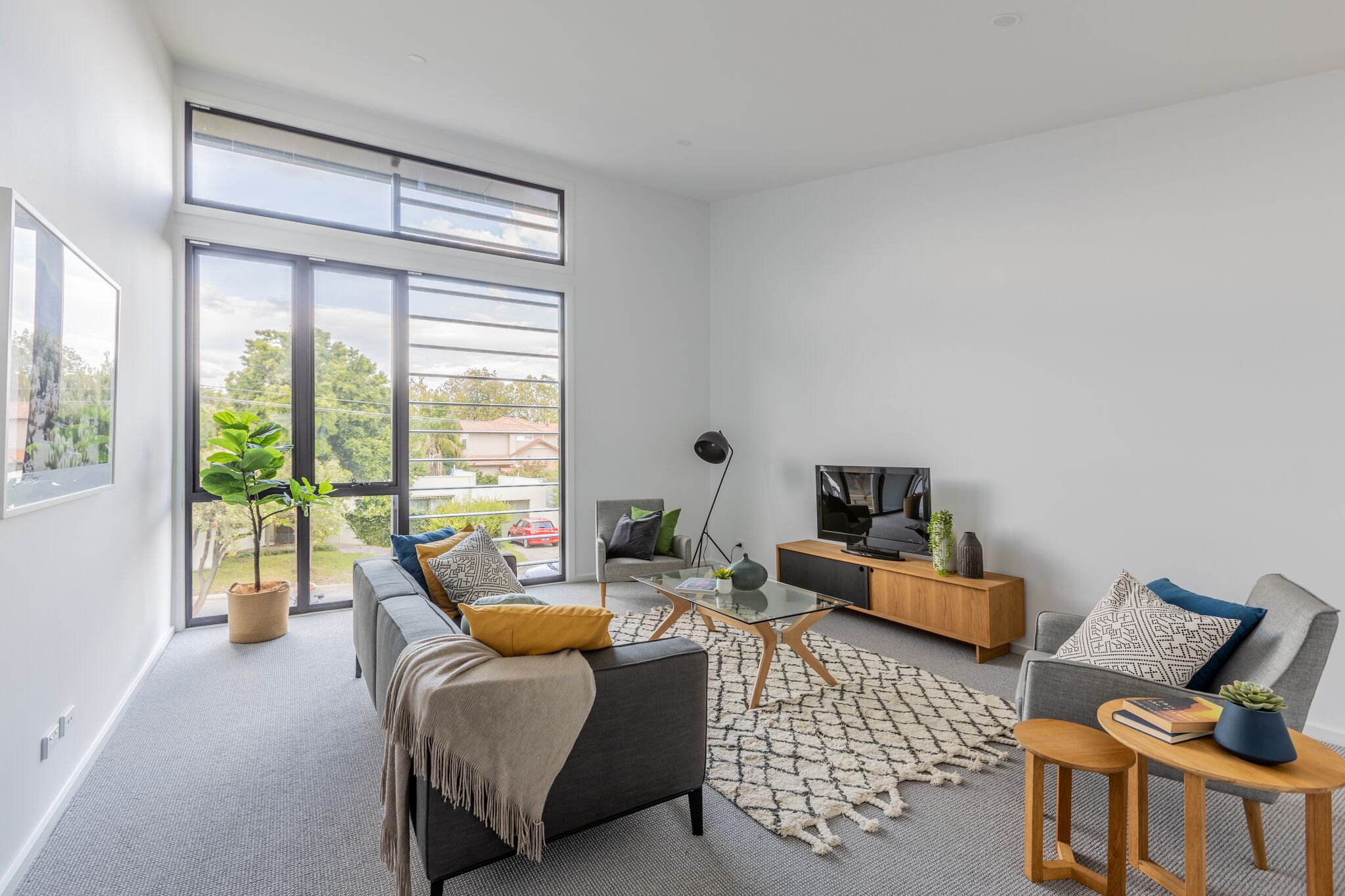 If you're interested in calling this stunning completed project home, we are hosting two exclusive open days so keep an eye out for this event. Send an email to info@ramsaybuilders.com.au for more information.
If you have a custom home building idea in mind that you're ready to bring to life, get in touch with the team at Ramsay Builders today and allow us to redefine luxury in your new home.