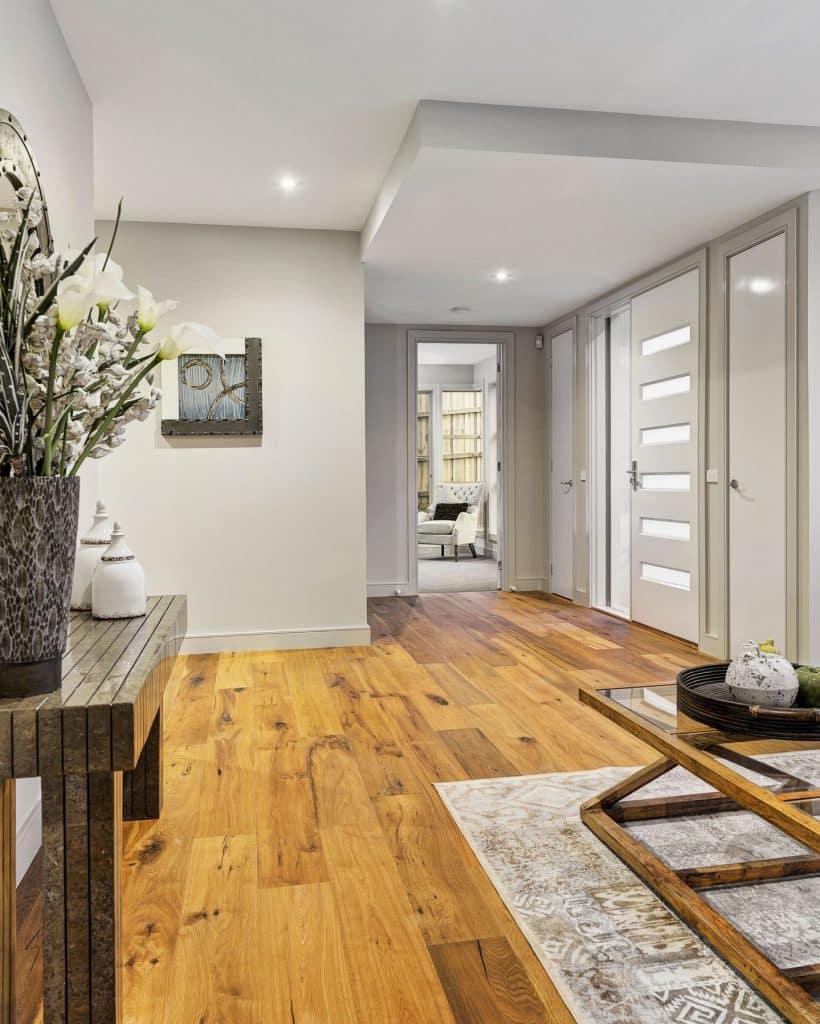 What makes a home feel like a work of art? Is it the fittings and fixtures? Is it large, floor-to-ceiling windows? Is it ornate cornices that add impressive detail to each room?
At Ramsay Builders, we know it's not just one element that creates a timeless, luxury home, but a myriad of perfectly executed architectural details.
In this blog, we'll share how you can enhance your dream home through the careful art of architectural details.
Organic shapes
A trend that is beginning to shape the architectural building industry is the use of organic curves and structures making an appearance both outside and in the home.
Curved fences and arched doorways, arched recess shelves and bold, curved kitchen benchtops are all becoming increasingly popular. These organic architectural details bring a soft ambiance to your home, as well as a fresh, contemporary feel.
Some features, like the recessed shelves, also provide aesthetic functionality to areas such as the bathroom, living room or bedroom, as they can be used to add a personal touch, or to store functional items such as books, lamps, and toiletries.
Wall and ceiling adornments
We often see clients deeply contemplating colour palettes of their fittings, fixtures and finishings, trying to find the perfect balance between personality and neutrality in the hopes of achieving a timeless space that truly feels their own.
But colour isn't the only way to create an effortless flow. Texture can be equally as effective.
Architectural details such as baseboards, chair rails, cornices and decorative trim all can unify your interior while adding a unique touch. Not only do these artisan architectural touches bring a sense of elegance to your space, they can also add depth to monochrome and neutral colour palettes.
Timeless architectural finishes
We can't mention architectural details and not mention architectural finishes.
Choosing the right flooring, benchtops, cabinets and wall tiling can really bring your home together. Achieving a sense of luxury isn't solely dependent on opting for the priciest architectural finishes. Instead, it involves a careful curation of textures and tones that harmonise with one another.
This thoughtful selection ensures that whether you're cooking a family meal in the kitchen or entering your shower, you'll consistently experience a feeling of comfort and belonging.
Ambient light features
Lighting plays a crucial role in the ambience and feel of your home. While the size and location of your windows will be determined by your home's orientation and wall space, there are a few lighting variables you can personalise to create a home that is a work of art.
Unique shapes such as bayview, arched and round windows can add dimension and character to your home, both from the inside and the out. If space is limited, sky lights and lighting coves can create warm ambience, lighting up even the dimmest corners of your home.
Choosing the Right Custom Builder
Of course, the best results often come from choosing a custom builder that has the expertise and vision to design and build your beautiful architectural home.
At Ramsay Builders, we design and build homes shaped by your lifestyle and taste. To learn more about how our capable team can craft a timeless, luxury home for your family, contact us today.