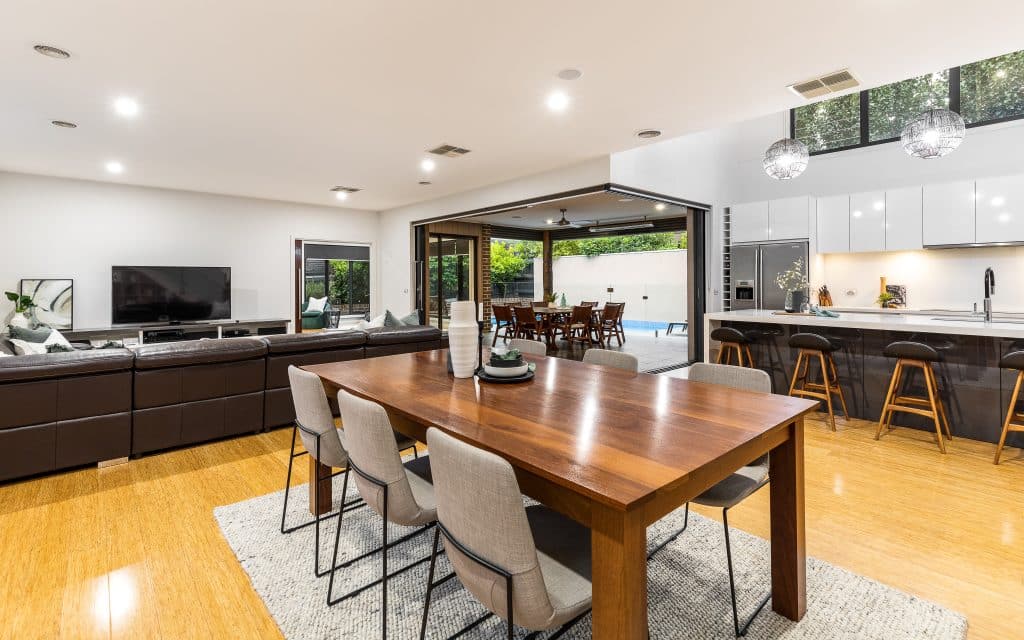 When you hear 'quality craftmanship', what comes to mind? Often, people think of high-quality materials, perfected details, and elevated spaces. While these factors do fall within the category, we believe they only scratch the surface.
For us, the meaning of the term extends to every aspect of a building project, from deeply considered floor plans, streamlined project management and perfect execution to the very last nail.
And we know, after years of experience, that luxury homes aren't just thrown together, but crafted with intention by a team of industry leaders.
In this blog post, we'll share with you why quality craftsmanship is so important when building your luxury home, and what to look for when choosing a luxury builder.
Stress-free project management
One of the most underrated benefits of is how streamlined your luxury build can be. When you're working with industry experts, you'll find that they approach everything they do with care. Timeframes are honoured, personal preferences are championed, and communication is always open. This reduces unnecessary stress from your building process and allows you to focus your energy on more important things.
Quality materials
Luxury builders who take their craft seriously know that quality is the only option when it comes to building materials. Not only will high-quality timbers, tiles, stones and steel look better, but they'll last longer, too. With less repairs and replacement needed, you end up saving in the long-term.
With a luxury builder's expertise and knowledge these materials will also work in harmony to achieve an aesthetic appeal, offering both form and function.
Artisan detailing
One thing's for sure, you won't be surprised with DIY-like results when you partner with a luxury builder. You can trust that everything from the height of your door handles to the placement of your bathroom tiles and the detailing on your architectural trim will be perfected to a T.
The finished product will be of a high standard, no streaks, even tones, and looks good in all light. The brickwork will catch your eye with its straight lines, even mortar joins and clean finish.
We find that when everything from the foundations to the finer details are perfected, the space becomes truly elevated and timeless, no matter your personal style.
What to look for in a luxury home builder
Of course, the best results come from choosing the best luxury builder for your new home. With such a saturated industry, it can be hard to know which builder will garner the best results for you.
So here are our three things to consider when looking for a home builder:
How in-depth their quotes are, and how many details they share with you when breaking down their prices.
How communicative and considerate they are during the discovery phase. For example, At Ramsay Builders our communication is regular and streamlined, via a weekly phone call, email and daily logs in BuilderTrend.
The level of quality their case studies or completed home examples are.
No matter what your interpretation is, at Ramsay Builders the term 'Quality' is all of these things. We have worked hard over the years to understand the needs of our customers and incorporated this aspect into our processes to construct your dream home. We're truly passionate about crafting luxury homes. Contact us today to discover how we could turn your dream home into reality.