Australia's residential landscape contains a rich mix of different architectural styles that have been developed over many centuries, all with a diverse range of influences. From Melbourne's traditional Victorian homes to Art Deco touches and European influences, the country's architectural style is constantly evolving – but it also plays a key role in your home's asking price when it comes time to sell.
With so many variations and property styles, identifying and understanding the architecture of a home and further determining what era it was built in is no easy task – and if you're unable to identify, you're unable to replicate!
To help you gain a better idea of the different features found in common styles of homes, we've compiled a list of examples so you can work out what style of house you might be.
Once you've determined your perfect home, our architectural builders can collaborate with you to design the home of your dreams!
1. Contemporary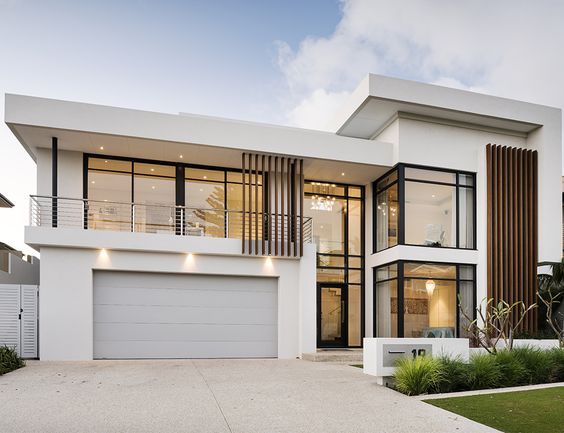 Think of contemporary homes as homes that are designed for the trends of today, or the architecture of the present. These homes are defined by clean lines, open spaces, neutral colours and natural materials, although the design remains quite simple.
Contemporary home usually places a focus on sustainability, with buyers favouring green homes with minimal impact on the environment. In order to identify this home style, keep an eye out for solar panels, smart technology, large windows, recycled materials or natural elements, which often are key features of contemporary builds.
2. Modern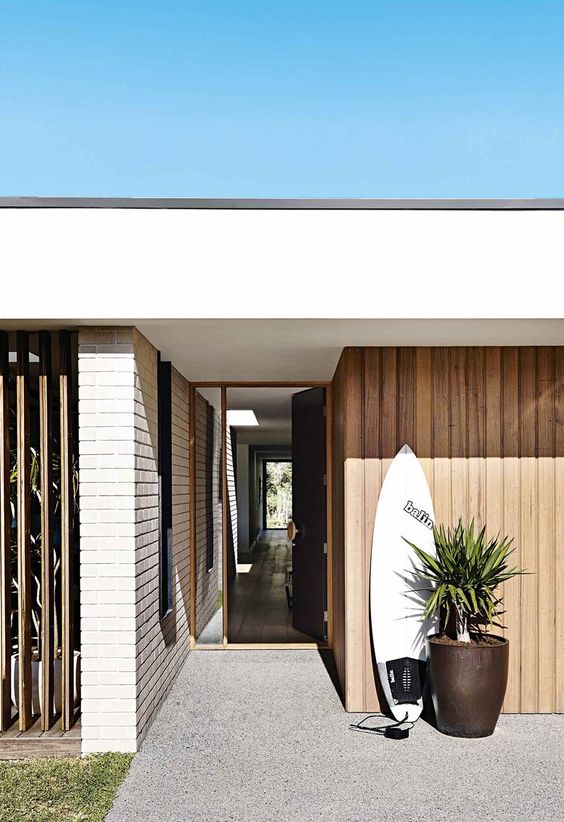 Believe it or not, modern homes are actually different to contemporary homes, although they do share some similarities.
A modern home design emphasizes clean lines and geometric shapes, and rarely has architectural features such as arches, ornate columns, window shutters, or any outlandish ornamentation.
3. Hamptons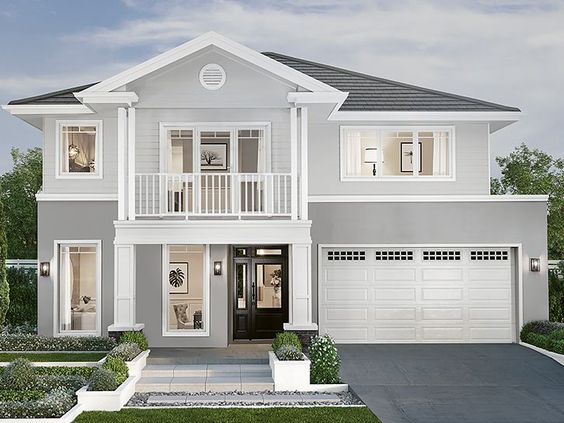 If you're thinking of a coastal inspired design for your home, you're probably thinking Hamptons-inspired. This style of home is increasing in design popularity due to its timeless appeal and ability to create a relaxed atmosphere without compromising on aesthetic characteristics.
Hampton-style homes are simple, yet they have an element of sophistication. Their common features include a high-pitched roof with a gable, wrap balconies, timber posts and stonework.
The interior of this home style will incorporate spacious, light filled rooms, that are decorated with natural tones, and furniture with hues of white, blue and grey.
4. Provincial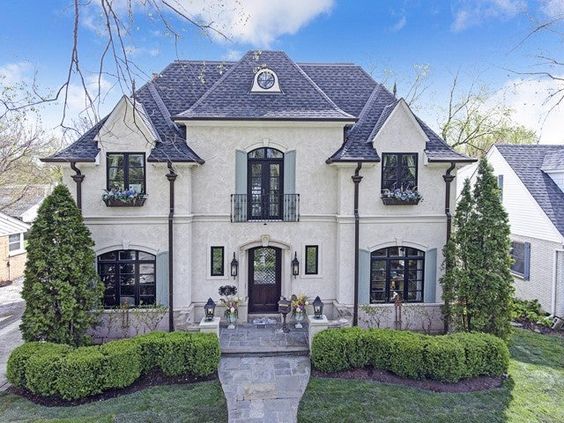 Taken from the South of France, the timeless elegance and sophisticated luxury of Provincial style homes is unmatched.
The façade of Provincial homes is traditionally of brick or stone, with timber windows and a steep roof pitch. Perfect for entertaining, the spacious interior of Provincial homes will usually include a kitchen with a large island bench, detailed cabinetry, and flooring throughout that is defined by parquetry.
5. Period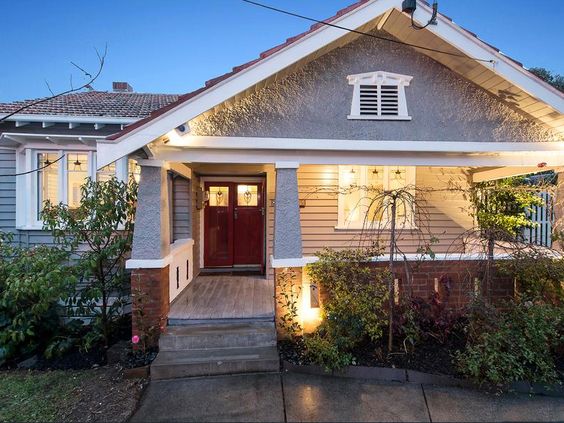 Period style homes, also known as heritage or country-style homes, usually refers to properties built prior to World War Two that reflect a design trend of a particular time, such as California Bungalow, Federation, or Colonial.
From stained glass and unique window shapes to fretworks and colours, each of these home styles has specific design features that make them unique to their time, but still have an appeal for 'the now.'
You'll often see these homes undergo a heritage restoration, or feature a modern extension, as the character of these homes just can't be replicated once tarnished.
6. Victorian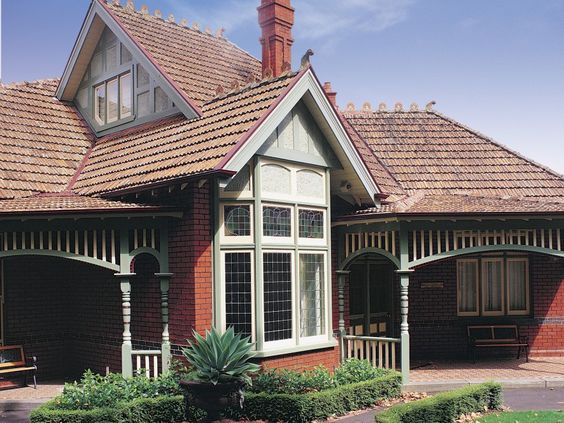 If you've taken note of the architectural style of homes around Melbourne, it's likely you've seen this classic exterior somewhere! This style dates back to Queen Victoria's reign from 1837-1901 but has since become grander as the state's wealth has increased.
The Victorian homes we know today incorporate intricate Italianate elements, and boast a decorated brick façade, arches, ornate iron in the balcony and decorative brick and rendering. Patterned tiling features in entrance ways and on verandahs are also one of the standout features of traditional Victorian homes.
What now?
Once you've determined what house style you are, the fun part begins! Our team at Ramsay Builders have built a variety of homes and we are well equipped to assist you in designing a home that suits your style and personality. Whether you're a growing family looking for a Hamptons-inspired family room, a retiree looking to downsize into a contemporary home or a keen entertainer after an open-plan kitchen with butler's pantry, we can help bring your dream home to life.
The design of your new home may be influenced by the conditions of your site – including the slope, orientation and size – but we can work with you to choose materials, colours, shapes and a layout that fits your lifestyle and dream house style. Perhaps you're looking to incorporate a few elements from a couple of different designs – whatever it is, our team can help.
To discuss the architectural style of your dream home, get in touch with the team at Ramsay Builders today.