Find out how Ramsay Builders do it differently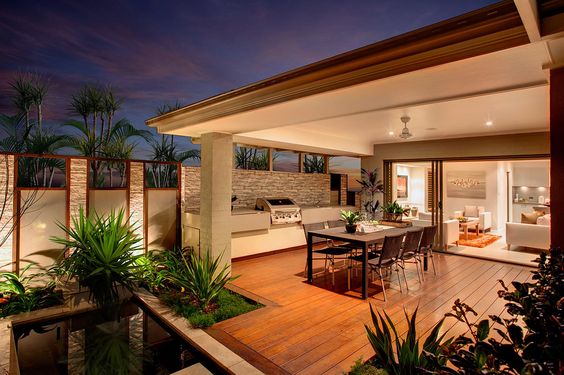 Finding the right builder for you is as exciting as it is nerve-racking. With so many skilled and experienced builders on the market, you may be struggling to narrow down which one is right for you.
At Ramsay Builders, we understand how tough this decision can be. That's why we're so passionate about providing first-class service to our clients, one that makes us stand out.
Our founder Brett Ramsay finds the most frequently asked questions we are asked when we first sit down with our clients are around communication, trust, and budget. And we understand why – building a home is a substantial financial and emotional investment. So that's why we take the time to answer our clients' questions from our first meeting, all the way through the building process.
We find clear communication, a proven process, and trustworthiness are critical. Here's why:
1. Clear communication
No matter the size or type of project, communication is the key to a successful outcome. So, how do we achieve this? Once you sign up with Ramsay Builders, from the concept stage to construction and beyond, we will keep you informed the entire way through. This is because our communication methods ensure you will always feel in control of your build.
Being a small team highly skilled in project management, you will always know who to contact – whether by phone or email. For example, during the preliminary stage we will be your direct contact for any questions you have about the working design, structural design, and permits. And, we will always keep you in the loop so you know what happens next on your building journey.
2. Our Process
Over the years, we have evolved and adapted our business to ensure we maintain our exacting standards for our clients. As part of this, we have developed robust processes to ensure our clients enjoy a seamless journey throughout their building project.
The Preliminary Stage
We use a proven system that we've refined and developed over our many years working in the building industry. This way we ensure we capture and action all details whilst completing your design the way you've envisaged. We understand administrative and legal requirements, such as council, planning and building permits, and we know how to navigate the process to obtain these for you, so all housekeeping is in order when it's time to begin.
The Construction Stage
There are several construction stages during the actual build of your home. When you choose Ramsay Builders, each stage has a quality assurance checklist completed to our high standards and nothing is missed before continuing too far into the next stage. This means your build will progress in a structured and timely way, and have all requirements met before the next phase kicks off.
Additionally, clients can use our project management system to view every stage of their build, including the schedule and any variations. The system also houses the contract, financials, and daily notes so you know exactly what's happening throughout your entire build. All our trusted suppliers and trades can view our project management program to understand and follow our clients' building schedules. This means suppliers will know when we require materials to be delivered, while contractors will understand exactly when a task needs to be completed.
The Completion Stage, and beyond
At this exciting time, we partner very closely with you to make sure every detail in your home is completed as you wish. That's why when nearing completion, we walk you through your home so you can view and check everything is in line with your vision. All aspects are checked and rechecked to comply with our high standard of work.
We are committed to delivering exactly what you want so anything needing to be rectified will be done before settlement.
We also give you three months of maintenance to allow for any last details to be completed and perfected to your requirements.
And after 12 months, after your home has been through all four seasons and expanded and contracted to its setting, you can call on us to fix paint touch ups, and adjust doors or any other items that may have shifted.
3. Trust
Having 21 years' experience under our tool belts means we have developed strong relationships with our trades and suppliers. We work only with the experts so that we can deliver the highest quality home building to our clients. Because we believe when we deliver a beautiful home that delivers beyond expectations and is on time and on budget, we will demonstrate our integrity and trustworthiness. And that's why we love doing what we do.
We encourage you to read our client testimonials for a snapshot of their enjoyable, collaborative, and exciting building experiences with us.
CHOOSE FIRST-CLASS SERVICE
For many of us, embarking on the building journey is a once-in-a-lifetime opportunity. That's why it's so important to choose an experienced and trustworthy builder who prides themselves on their service and has the reputation to prove it.
If you're thinking about building your dream home, get in touch with the team at Ramsay Builders to begin the conversation.