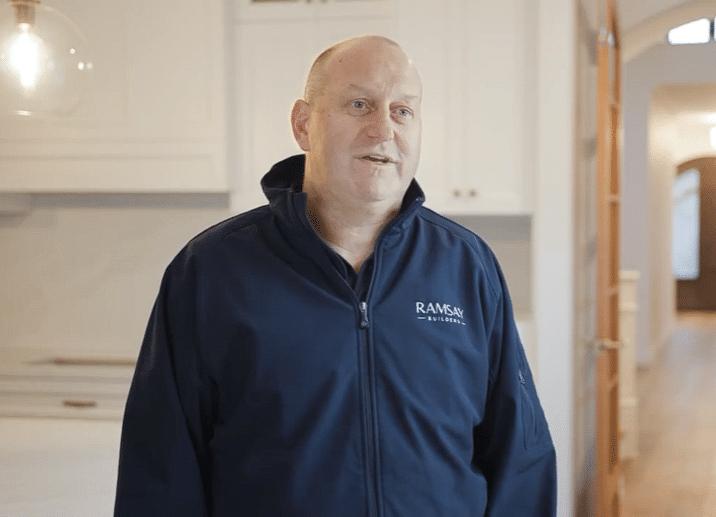 It's no secret that building in today's economy is challenging. First, we had to navigate the pandemic, having to stay at home (and many of us wishing we had a far bigger home than what we have!) and adjust to new ways of living. This required the need for adjusting to working or studying from home. And more recently, we have seen rate rise after rate rise, increases in our gas and electricity bills, and a housing crisis that is challenged by building costs and trade demand. What does this all boil down to? A lot of uncertainty in the market, and a whole lot of wonder whether now is the right time to commence your project.

It's easy to think you have two options to minimise the risk – either shelve the project or continue and engage a architectural home builder who offers you the lowest price for your budget. But are these really solutions? Each come with their own risks that you will need to consider when thinking about which avenue to take.
Shelve the project – this option means that you pause or permanently delay your project. But, at this point you've likely already invested a fair bit of your time and a whole lot of your money, so it might be the less appealing option if you have your heart set on building or renovating your home. What you can do, is work with your new home builder to keep your budget in check. It may mean compromising on some products or fixtures, but it will allow you to keep within your finance parameters and continue on with your build.

Choosing the cheapest builder – Choosing the cheapest builder might help your budget in the short term, but the risk here is that your builder might not be financially stable enough long term to complete the job, leaving you with an incomplete project and unfinished works. You will then have the task of terminating the contract which can be costly – it means having to re-tender the project to another builder who was possibly a bit higher in price to start with. Depending on how far into the project you are, this can add cost as a builder taking over may need to take into consideration warranty of works already completed. Not to mention the down time while all of this takes place!

So, now you know what not to do, how do you choose the right builder? At Ramsay Builders, we have some things you will want to consider when vetting your builder at the commencement of your project:
How many projects do they currently have in construction? A pipeline of projects can assist in not only determining timelines for commencement of your project, but can be an indicator of consistency of workflow. This may help you determine if your builder is established in the market and stable.

How are they mitigating and managing their costs? Strong builders are able to adapt to the changing needs of the construction industry and have processes in place to manage pricing fluctuations;

What is included? This will help determine if you are comparing like for like, or apples with oranges. Have a look to see If there are any product substitutes that you aren't aware of that are nominated in your specifications;

What is excluded? Things that are excluded may come with an additional cost such as demolition or services to the property;
What experience does the builder have? A great builder has strong references and clients who are willing to share their experiences – so ask for references for both past and current builds.

At Ramsay Builders, our luxury home builders, may not be the cheapest, but we don't pretend to be either. Our approach to building is to be transparent, and to have honest and open communication with our clients, building a relationship together over the course of the build and beyond. With over 20 years building experience, our business is set up for long term success because we have done the work required to put processes in place that enable us to adapt to the construction landscape and the needs of our clients. We are experienced, knowledgeable and stable. Our goal is to complete your project to a high standard and built with integrity, so when you are looking for a builder to complete your project or complete one that has already been started, give us a call.
– Brett Ramsay
Ramsay Builders Owner & Director