A unique project, a one-of-a-kind home
From the very beginning of this project, we knew this dream home would be something special. Our clients came to us seeking a provincial-style home, one that would fit within the fabric of their neighbourhood whilst also standing out and carrying a character of its own. While our skills and decades long expertise allow us to craft the exact results our clients are looking for, we're often approached for modern-style homes, and so we knew this would be an incredible opportunity to challenge our creativity.
Provincial-style homes have taken their inspiration from southern France. Elaborate façades, gables, and warm interiors make them elegant, sophisticated and timeless. It was up to us to craft a family home that balanced functionality and the characteristics of a provincial home to meet the needs of our clients now and well into the future. We knew if we could get the details right, we'd achieve this goal. And the results are outstanding.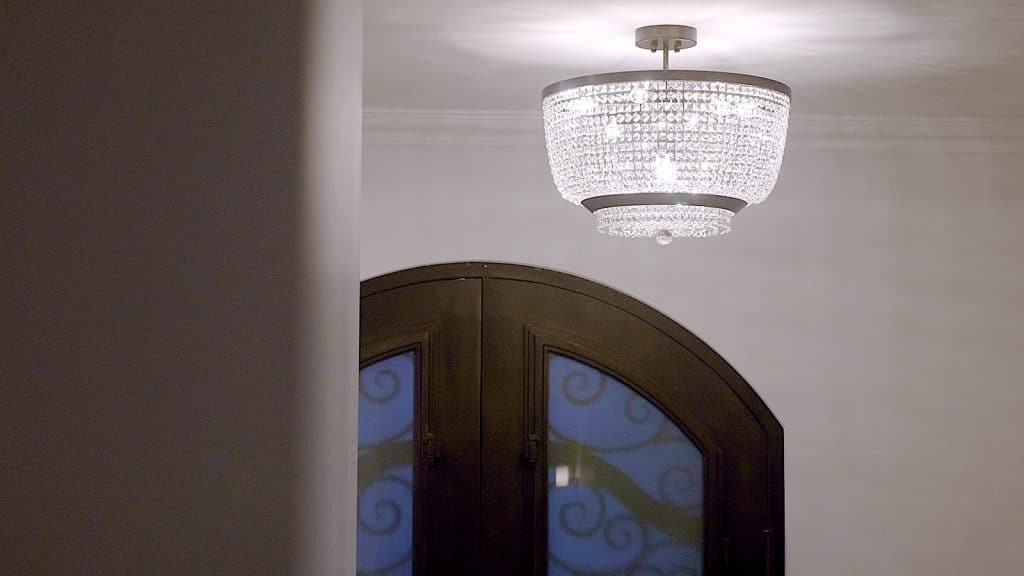 An exterior worth admiring
The high gables, textured stonewall façade, and balcony featuring ornate iron greet you warmly as you approach this home. The twin peaks add a sense of symmetry, complemented by the white trimming, double garage and ornamental archway leading to the front door. While this exterior sets itself apart with its unique character, the colour palette chosen harmonises with the natural surrounds and creates a sense of permanence and belonging on the street.
An entryway with a warm welcome
Every detail of this entryway and beyond has been considered – from the iron-detailed double doors, to the mesmerising chandeliers featured through the spacious hallway. Warm timber flooring brings this space to life, juxtaposed against crisp white walls, illuminating downlights and quaint hallway lamps that add an antique sentiment.
But the greatest feature along the entryway is the chandelier that hangs at the staircase landing. With an architecturally designed feature window close by, the morning sun dances along the crystal chandelier, gracing the walls with refracted light.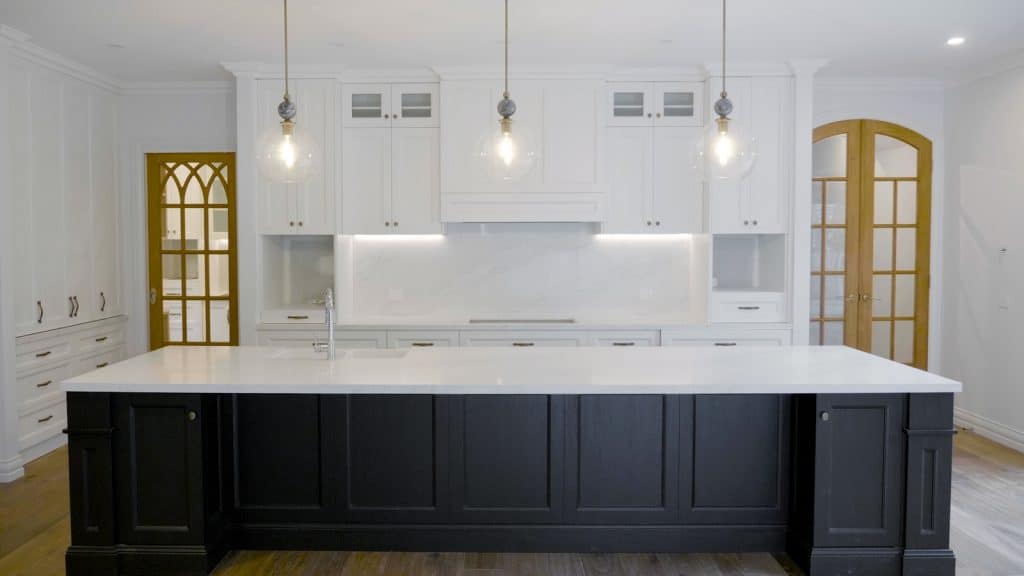 The heart of the home
A provincial-style kitchen is not complete without an island bench and plenty of detailed cabinetry, and our client's is no exception. Front and centre, the generous black kitchen island defines the space, featuring a luxury marble countertop that complements the marble splashback. To bring the space together, elegant pendant lights hang above.
Our architectural home builders made sure this kitchen would be as versatile and flexible as possible. Floor-to-ceiling detailed cabinetry is featured across two walls, allowing our clients to achieve a minimalistic feel thanks to concealed storage solutions. Not only is the cabinetry highly versatile, but full of character, with considered detailing and contrast fittings and fixtures to give the space a sense of symmetry. Carrying this further, two feature glass doors sit either of the kitchen, allowing light to flow throughout the space.
A self-care sanctuary
The bathroom is the space where you prepare yourself up for the day to come, and unwind and relax from the day that was. We wanted to create a minimalistic space that felt warm and inviting, while carrying through the elegance and sophistication that comes with a provincial style-home.
Large, natural stone tiles bring this feature bathroom to life, complemented by wall-to-wall mirrors and a deep double vanity. For the ultimate self-care moment, we included a white free-standing bath with ornate silver tapware and an adjacent wall niche for added utility. And for a moment of peace, we tucked the large shower in a cove, with a generous showerhead statement piece that's enough to transport you to paradise.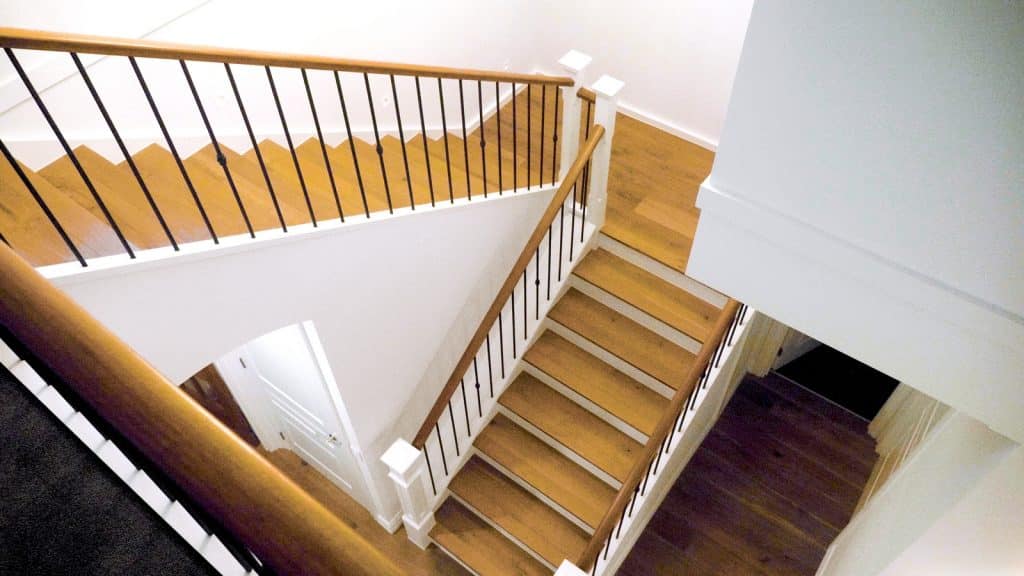 It's all in the detail
From the feature lighting to the artisan cabinetry, no attention to detail has been lost on this dream home. Even after having completed 400 homes, it still brings our luxury home builders so much satisfaction and fulfilment to design and construct luxury family homes that don't just meet our clients' needs, but exceed them.
If you are interested in building your luxury dream home, get in touch with our expert team today.