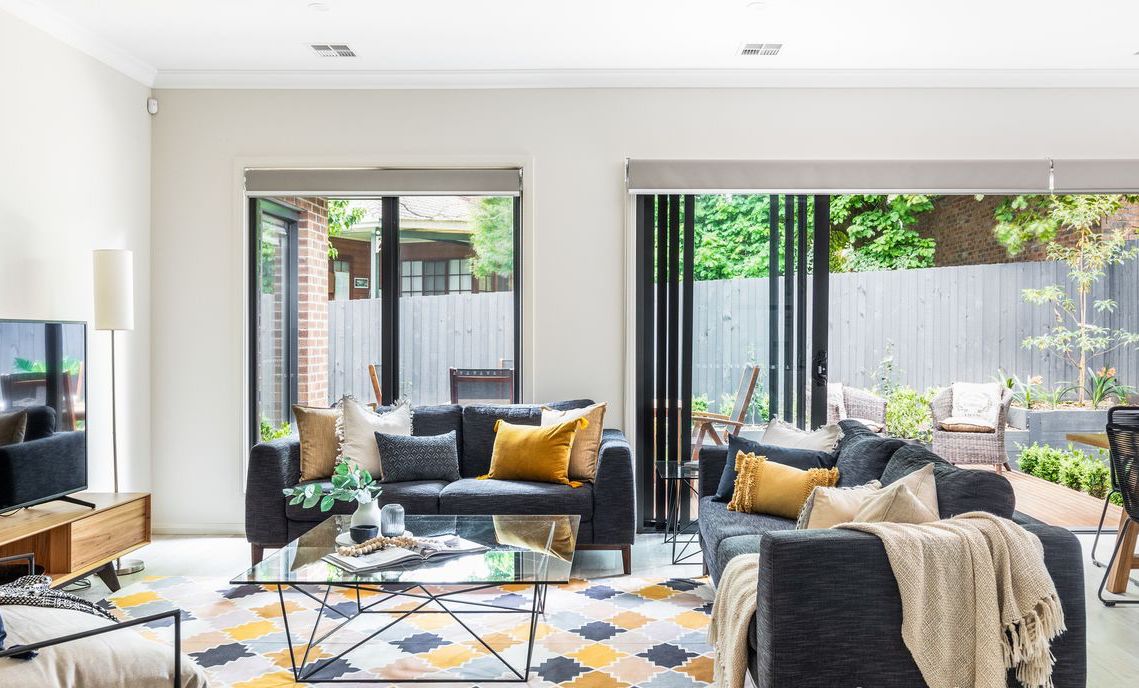 The leaves have already started to change colour, and the weather has certainly taken a dip, meaning one thing. Autumn has well and truly arrived. Autumn is a season that's perfect for enjoying cosy indoor activities from the comfort of your own home – or better yet, your new home. Whether it's a movie night, redecorating for the cooler months or finishing some of those home improvement projects, autumn is the perfect season to do just that.
Here are some of our top activities to enjoy from the comfort of your home this autumn!
1. Home Improvement Projects
With the change in weather comes a change in activity – you're likely finding yourself spending more time inside your home. And when you spend a lot of time in it, you might find the list of things you want to change start to grow. Autumn is a great time to either start to make those home improvements yourself, or plan for some larger ones with your new home builder. Using the cooler months to repaint your walls, install new floors or remodel your kitchen will certainly pass some time, but if you're finding that these minor changes won't cut it for the needs of your family, consulting with a custom home builder like Ramsay Builders can set you on the path to have a new home well on its way come summer time.
2. Enjoy a Cosy Movie Night
With shorter days and longer nights, autumn is the perfect time to enjoy cosy movie nights. Choose autumnal classics like "Hocus Pocus" or "You've Got Mail," or enjoy your favorite new releases. You can even create a cosy atmosphere with warm blankets, comfortable pillows, and your favorite snacks.

Theatre rooms became wildly popular in the early 2000's, however modern design principles are leaning more towards multi-functional spaces that allow families to come together in shared areas rather than segregate into different areas of the home. You will find these design principles in each of the Ramsay Builders home designs, so when you're ready to curl up on the couch and watch a movie in your Ramsay home, know that we have considered the shortest distance to the popcorn.
3. Make your home an autumnal retreat
Why not try incorporating autumnal colors like burnt orange, deep reds, and warm browns into your decor? Adding textured throws, blankets, and pillows can also create a cosy ambiance. Simple decor changes like switching out summer floral arrangements for autumn foliage or replacing light curtains with heavier drapes can make a big difference.
4. Redesign your outdoor space for the cooler months
Installing a fire pit in your backyard for autumn can provide a warm and inviting space to gather with family and friends. It can extend the time you spend outdoors even as the weather cools down. It can also add value to your home and create a relaxing ambiance. The very best home designs allow for outdoor and indoor spaces to seamlessly transition between seasons. When you build a new custom home with our luxury home builders, the flexibility in our floor plan allows you to get the most out of your spaces.
5. Fill your home with the scent of baked goods!
This last one might not be one that you turn to a builder on, but it's one that we certainly love! Baking can be a delightful way to enjoy the season, and can also be a fun activity to share with family and friends. By spending time in the kitchen baking, you can embrace the season and indulge in some tasty treats. Having a kitchen you enjoy baking in makes the experience all the more enjoyable. Cooking, hosting, and spending quality time with your friends and family are often the key reasons that our clients seek us out – they want to work with us to create a house that truly feels like a home. And nothing says home quite like the scent of warm cookies.
Autumn is a season full of cosy activities that can be enjoyed from the comfort of your own home. Whether you're taking on a home improvement project, baking or transforming your outdoor space, autumn is a great time to relax and enjoy the cooler weather. Enjoying spending time at home shouldn't be a luxury you can't afford – our architectural home builders has solutions to meet any of your requirements. So, to make this or next autumn one to remember, contact us today.